2017: Jim Zorn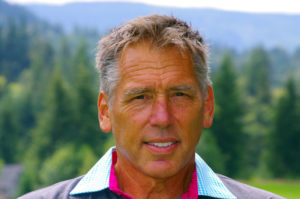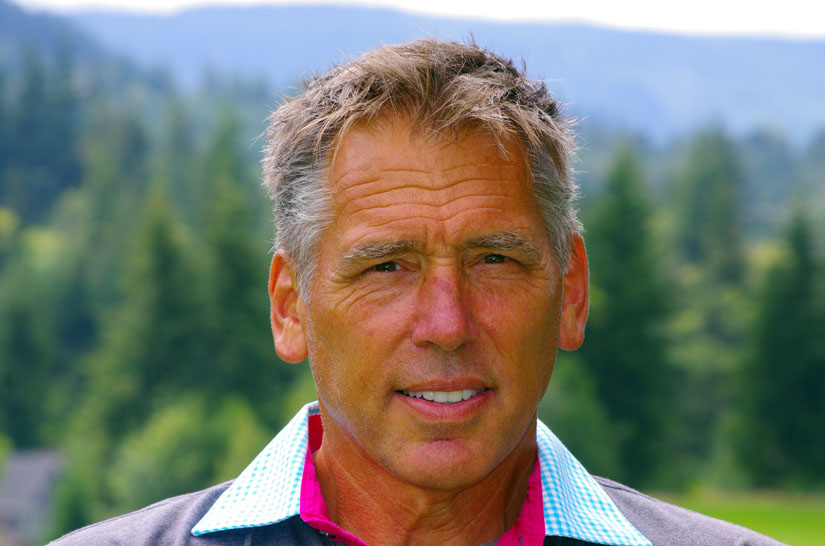 Jim Zorn – collegiate athlete, NFL quarterback, college and pro football coach – may best be remembered in Idaho as BSU Assistant Coach under Head Coach Skip Hall for four seasons ('88-'91) or perhaps as star Quarterback for the Seattle Seahawks during their first eight seasons ('76-'83). He has earned many sports accolades, but wears the title of Follower of Jesus, husband, and father with highest honor. Jim has dedicated his personal and professional lives to excellence and has mentored many athletes to help them realize their own personal potential. He was inducted into the State of Washington Sports Hall of Fame in 2008. Jim Zorn and his wife Joy are active in their community and volunteer with Medical Teams International and Pro Athletes Outreach.
2016: Ravi Zacharias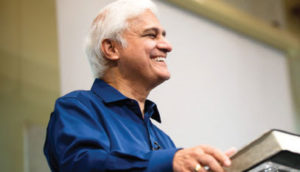 Ravi Zacharias, scholar, author, broadcaster, is Founder and President of Ravi Zacharias International Ministries (RZIM), which celebrated its thirtieth anniversary in 2014.
Dr. Zacharias has spoken all over the world for 42 years in scores of universities and international governmental venues. He has given addresses at the White House, the Pentagon, and the Cannon House, the CIA, as well as at numerous Prayer Breakfasts which include National Prayer Breakfasts in Canada and England.
His radio programs, "Let My People Think" airs on 2087 outlets worldwide; "Just Thinking" on 706; and "Just a Thought" on 414. His broadcasts are aired in seventeen countries.
2015: Ken Blanchard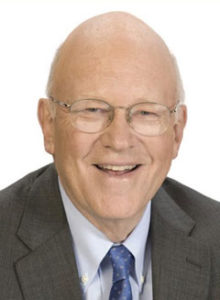 Dr. Ken Blanchard is the cofounder and Chief Spiritual Officer of The Ken Blanchard Companies®, an international management training and consulting firm.
A renowned speaker and consultant, Dr. Blanchard started with his phenomenal best-selling book, The One Minute Manager®, coauthored with Spencer Johnson, which has sold more than 13 million copies and remains on best-seller lists.
Ken's impact as a writer is far reaching. His books have combined sales of more than 18 million copies in more than 25 languages.
2014: Debbie A. Kinsey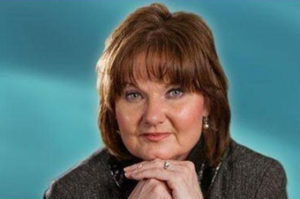 Debbie Kinsey, director of Management Ministries at Hobby Lobby Inc., focuses on equipping managers-district, regional, store level, etc.-with the tools necessary to apply biblical principles and the Hobby Lobby culture in everyday work life.
Kinsey believes that work is a ministry, and strives to provide support for prayer, spiritual needs, motivation, spiritual growth, management retention.
2013: Stephan Bauman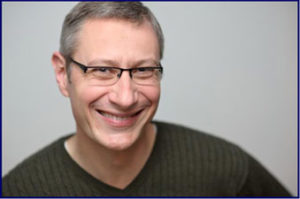 Stephan Bauman is the president and CEO of World Relief, an international relief and development organization founded in 1944, where he oversees approximately 2,500 staff in 20 nations.  Previously, Stephan served as the Senior Vice President of Programs where he led programs in the health, economic, agriculture, and refugee resettlement sectors.  Stephan joined World Relief in 2005 as the Country Director in Rwanda.
2012: David Barton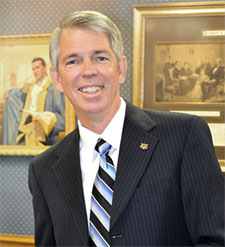 David Barton is the founder and president of WallBuilders, an organization which presents "America's forgotten history and heroes, with an emphasis on the moral, religious, and constitutional foundation on which America was built."
2011: Dr. Del Tackett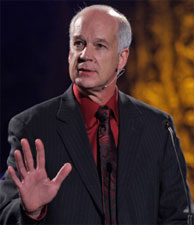 Dr. Del Tackett is the former president of the Focus on the Family Institute and former Senior Vice President of Focus on the Family. He is also the chief spokesperson for Focus on the Family's The Truth Project—a nationwide initiative designed to bring the Christian worldview to the body of Christ.
2010: Rev. Larry Snyder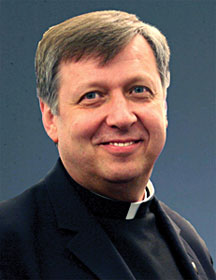 Catholic Charities USA includes more than 1600 local Charity agencies and institutions nationwide that provide help and create hope for nearly 8 million people a year, regardless of their religious, social or economic backgrounds. Father Snyder led the networks' largest disaster recovery effort in its history in response to Hurricanes Katrina and Rita in which immediate and long term aid was provided to over 1 million victims.
In February 2009, Father Snyder was appointed to the president's Council of Faith-based and Neighborhood Partnership, which advises President Barack Obama on policy issues.
2009: Douglas Evans Coe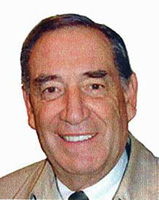 Douglas Evans Coe has been associated since 1956 with the U.S. Senate and U.S. House of Representatives leadership/breakfast groups which plan and host the National Prayer Breakfast and related activities each year.
In partnership with responsible political, business, educational, labor and business leaders throughout the world, he helps mobilize young people to care for and help educate disenfranchised young people and the poor in many nations.
He also consults on the formation of small leadership/friendship groups in Parliaments worldwide in order to build bridges of understanding and reconciliation among alienated people and nations.
Douglas was named by Time magazine in 2005 as one of the 25 most influential evangelicals in America. Billy Graham has referred to him as "the most powerful man in Washington."
2008: Clebe McClary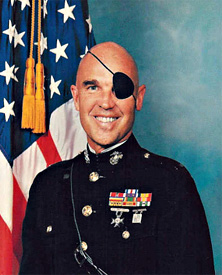 Clebe McClary is one of the most outstanding motivational and inspirational speakers in America. His message of courage, determination and dedication will compel you to soar beyond your limit.
On March 3,1968, during his 19th reconnaissance mission in Vietnam, Lt. Clebe McClary was critically wounded by an enemy attack. As a result of his bravery under fire and the concern he demonstrated for his men, Clebe was presented the Silver Star and the Bronze Star by the President of the United States. Although Clebe suffered the loss of an eye and an arm and was told he would never walk again, he never lost the determination, dedication and courage to overcome his circumstances.
In addition to the Silver Star and the Bronze Star, he has received many other awards including three Purple Hearts, The Audie Murphy Award, The American Legion Award, The Eisenhower People to People Award, The Outstanding Young Man of America Award, and The George Washington Medal of Freedom. Clebe McClary is living proof that with the right attitude all things are possible.
Clebe McClary is designated a Certified Speaking Professional by the National Speakers Association and has spoken in all 50 states and in 30 foreign countries. He is the author of the book Living Proof and coauthor with his wife Deanna McClary of the book Commitment to Love. He is also the subject of the full length documentary Portrait of An American Hero. For more information, go to www.clebemcclary.com.
2007: Rev. Billy Zeoli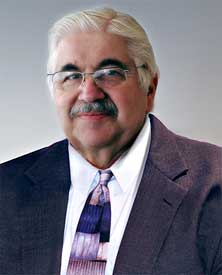 Rev. Billy Zeoli, a renowned, one-of-a-kind Christian communicator and tireless evangelist served during President Gerald R. Ford's years in the Oval office as Ford's White House Chaplain and spiritual confidant. During his 41 years as President of Gospel Communications (previously Gospel Films) Zeoli helped organize one of the ministries of Gospel films, the Professional Baseball & Football Chapel Ministry.
For more than 30 years Zeoli spoke at the pre-game Chapel services to professional baseball and football athletes. This resulted in him speaking at many World Series, Super Bowls, and All-Star games. While preaching to sports teams, he led many athletes to Christ.
Rev. Zeoli, who resides in Grand Rapids, Michigan, is a devoted, loving father to four children and four grandchildren. For more information, go to www.Gospelcom.net.
2006: Pastor Hormoz Shariat, PhD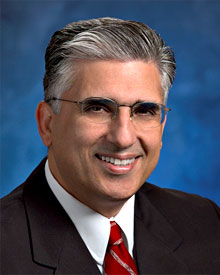 Dr. Hormoz Shariat is pastor of the Iranian Christian Church in San Jose, California, the largest Iranian Christian church outside of Tehran. In 2002, he began International Antioch Ministries.
In a country closed to missionaries, Dr. Shariat and his IAM ministries are reaching millions of Muslims through daily live satellite programming. IAM also plants churches, trains Iranian Christian leaders for ministry, develops evangelistic and discipleship materials and provides humanitarian support to Iranians worldwide.
Dr. Shariat grew up a devout Muslim in Iran. He came to the United States, got his Ph.D., and dedicated his life to science. In spite of his successes, he found life empty. After searching, he found meaning to life and restoration of his marriage through the love of Christ. It is through this love, the love we have for one another, and our love for Muslims that God is creating new life and love for Christ in the Muslim world.
2005 – Governor Judy Martz – Montana's First Female Governor 2000
2004 – Roland Warren – President of National Fatherhood Initiatives
2003 – Robert J. Polito – Director of the Office of Faith Based and Community Initiatives
2002 – David Barton – Founder and President of Wallbuilders
2001 – Frank Peretti – Novelist, Writer of spiritual thrillers
2000 – Kevin Parker – Director of Young Life
1999 – Dr. Vincent Muli WaKituka – Author and Columnist
1998 – Billy Mills – Olympic Gold Medalist, 10 meter record
1997 – Dr. Lloyd J. Ogilvie – Chaplain to the US Senate
1996 – Gale C. Wright – Protestant Women's Chapel
1995 – Dr. Thomas Haggai – IGA, CEO
1994 – Darrall Imhoff – Basketball Player
1993 – Alonzo McDonald – President Carter's Director of White House
1992 – General John W. Vessey – Chairman of Joints Chiefs of Staff
1991 – Thomas Donnelly Jr. – Government Relations & Trade
1990 – Cal Thomas – Columnist
1989 – Tony Hall – Congressman
1988 – Governor John Ashcroft – Governor of Missouri
1987 – Norm Evens – President of Professional Athletes
1986 – William L. Armstrong – Senator
1985 – David C. Leestma – Astronaut
1984 – Col. Nimrod McNair – Education, Science & Management
1983 – Jim Irwin – Astronaut
1982 – Chuck Colson – Nixon Staff & Prison Ministry
1981 – Lt. Col. Stephen Harris – Pueblo Commander
1980 – Aurthur Thomas – Space VP of Marquardt Corporation
1979 – Rob Vernon – Assistant LA Chief of Police
1978 – Larry Parrish – US Attorney fighting pornography.
1977 – Merrill Womach – Musician disfigured in air crash.
1976 – Greg Brezine – Linebacker, Atlanta Falcons
1975 – John B. Conlan – Congressman, Arizona
1974 – Col. Rob Risner – Viet Cong Prisoner
1973 – Ralph Byron – Chief at City of Hope Hospital
1972 – Paul Anderson – World's Strongest Man
1971 – Roger Hull – Executive Director Mutual of New York
1970 – Graham Purcell – Congressman
1969 – Dr. Clyde Narramore – Christian Psychiatrist
1968 – Dr. Walter Judd – Congressman
1967 – Stanley Burriss – Attorney and leader fighting pornography.
1966 – Abraham Vereide – Goodwill Industries
1965 – Dr. William Bright – Founder of Campus Crusade and Merrill Womach Music
1964 – Dr. William Bright – Founder of Campus Crusade
1963 – General Silverthorne – Korean Chief of Staff
1962 – Warne Nunn – Executive Secretary to the Governor of Oregon